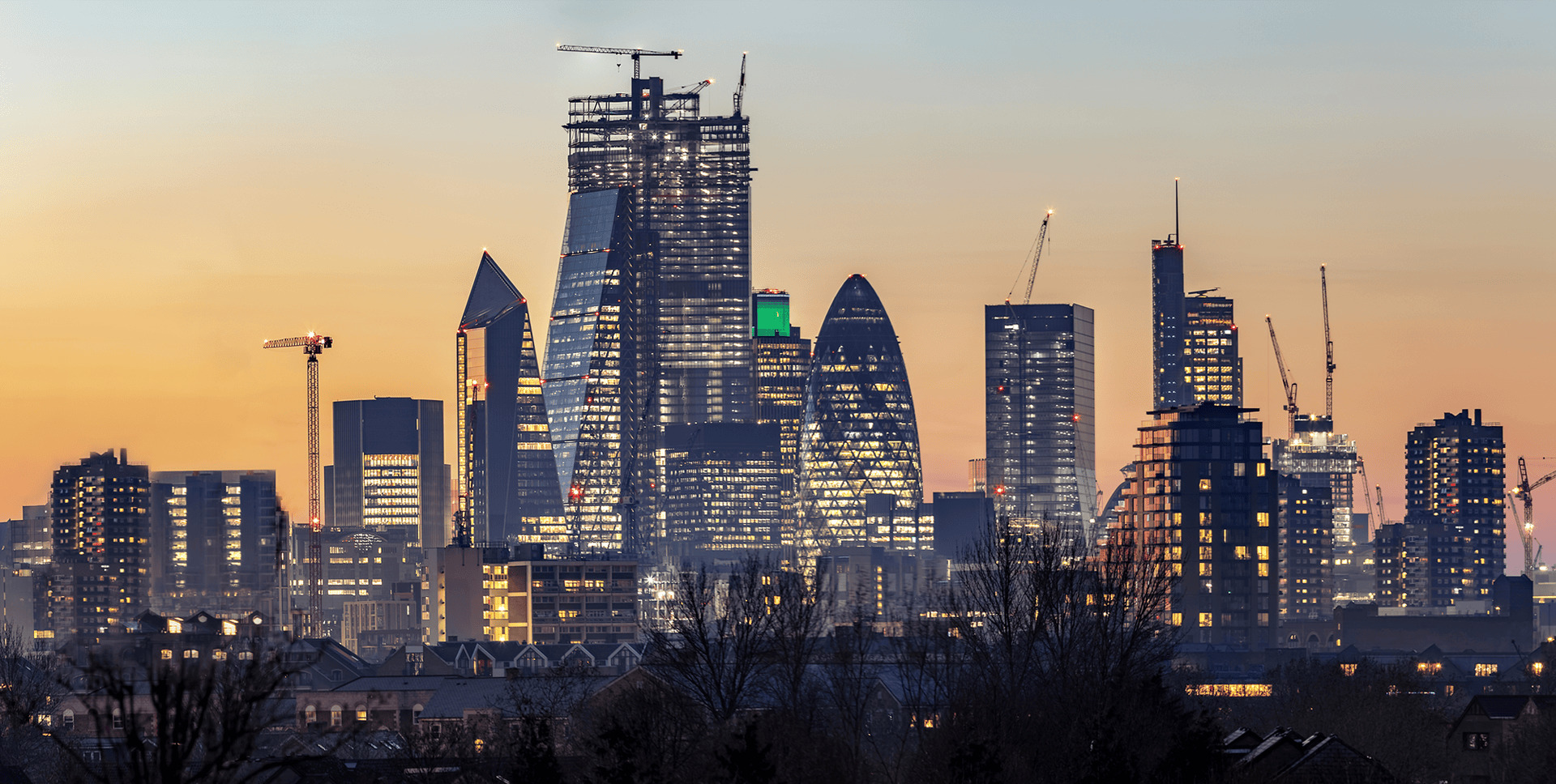 Atom has developed the Chartered Institute of Building's magazine into a high-profile publication with exceptional production values and content. In 2021, CM won the award for best magazine with a circulation over 20,000 from membership organisation Memcom. It is consistently voted the best membership benefit by CIOB members.
We have a team of expert construction journalists who create content for magazine and the CM website, covering activities of CIOB members and topics of wider industry interest. Content includes news, interviews, CPD portal, videos and webinars. We distribute content and engage with our readers via email newsletters, social media and events.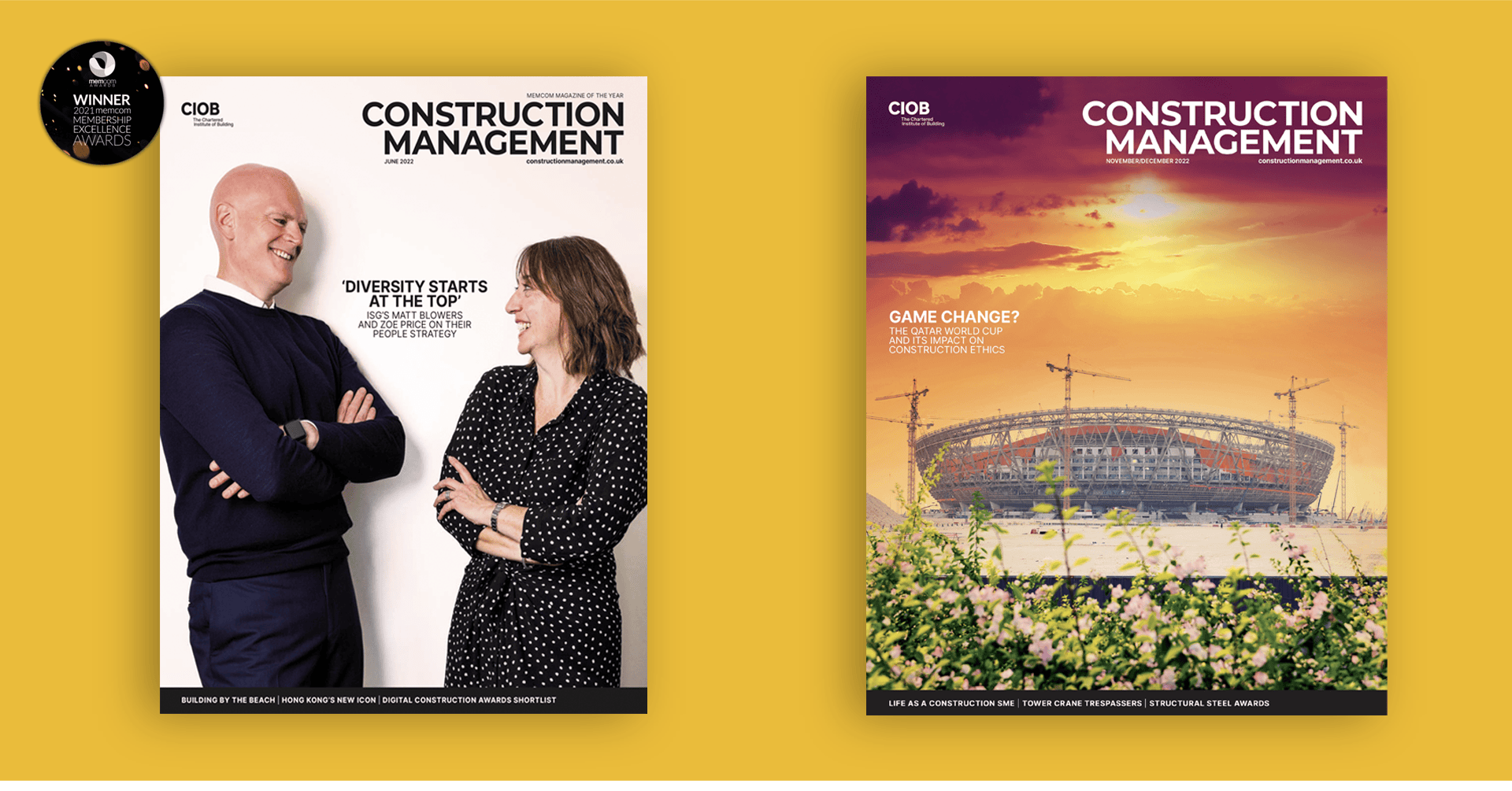 Our content programme consistently supports the CIOB's own activities and priority themes, such as diversity, mental health, building safety, skills and net zero. In 2021, we published an issue of CM guest-edited by female readers (then called Construction Manager).
Our dedicated sales team secure partnerships with high profile brands, including Autodesk, Screwfix, Bosch and Tarmac, generating a significant revenue stream. Commercial projects we run using the CM brand include webinars, CPDs, white paper downloads, research projects, bespoke marketing emails, as well as conventional display and recruitment advertising.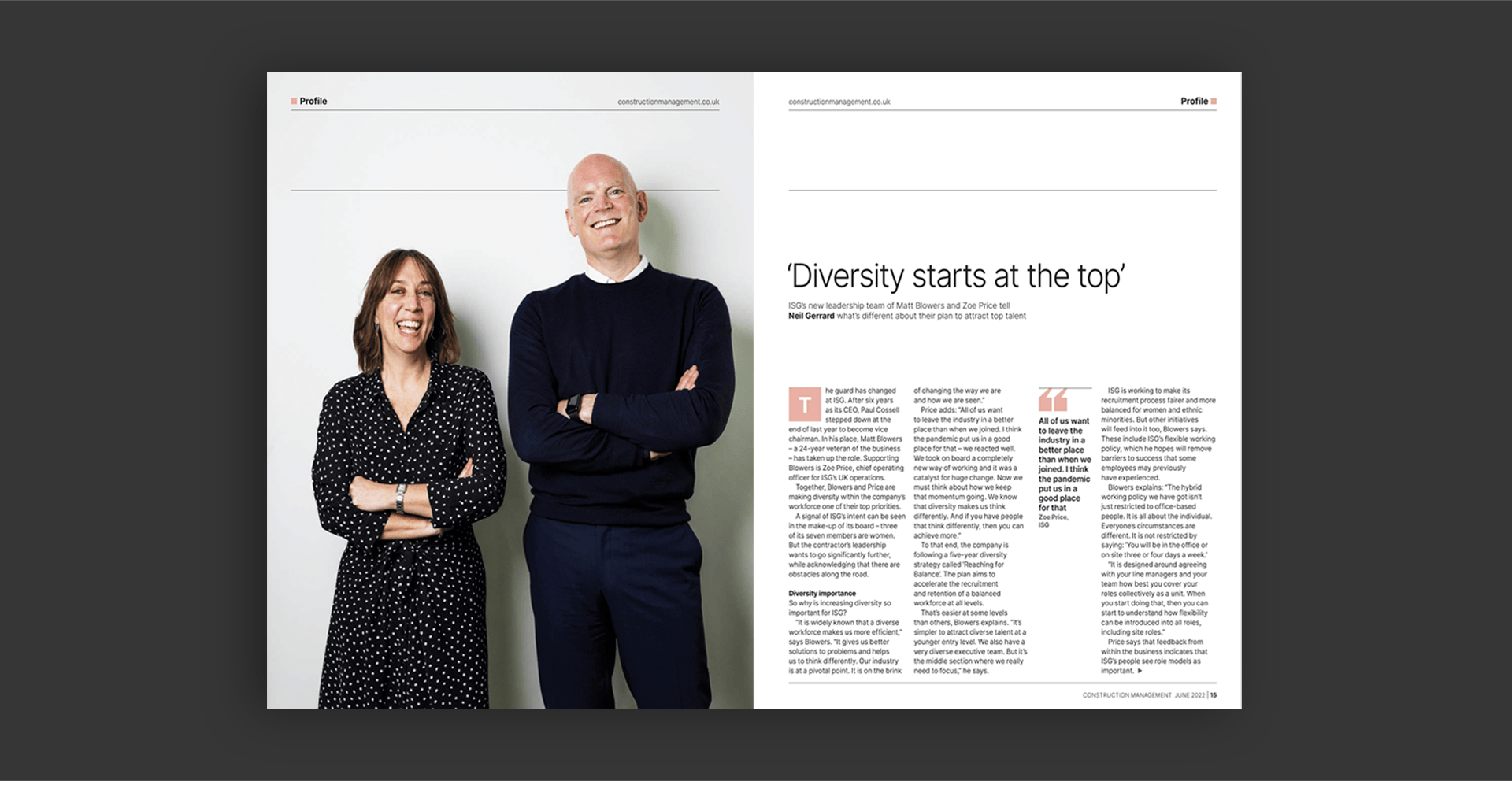 CM is distributed to 31,000 CIOB members in print, making it the highest circulating magazine in the construction industry. A further 24,000 construction professionals have signed up to receive digital copies of the magazines, increasing the profile and reach of both magazine and professional body. We have also extended the brand of both CM and CIOB across our other events and campaigns, such as Digital Construction Awards, Digital Construction Summit and Safe Working At Height Week.
CM IS DISTRIBUTED TO 31,000 CIOB MEMBERS IN PRINT